Welcome to FSS Group
Our mission is to provide the families and businesses we serve with innovative financial strategies, solutions, and planning that result in financial clarity, security, and overall financial health. Making strong commitments to our clients and building life-long relationships are tenets of success at Financial Security Services Group, Inc. We empower you to navigate today's complex financial world. We customize a plan to fit your individual and family needs, as well as the needs of your small business.
Are you ready for retirement?
We can help assess your financial picture and provide a roadmap to your overall risk preferences.
Generational Vault

It wasn't that long ago that managing your financial lives meant keeping track of dozens – if not hundreds – of documents like trusts, wills, powers of attorney, insurance policies, investments and more. They were squirreled away in drawers…

Learn More

Life Insurance

Life insurance may provide peace of mind for the policyholder that their loved ones will be taken care of financially in the event that they pass away. It can also offer a number of benefits that may make it a valuable tool.

Learn More
Register For An Upcoming Seminar
Click Below for Federal Employee Workshop Registration
FEDERAL WORKSHOP
March 17, 2020 9:00 AM
Grapevine Convention Center
1209 S. Main Street, Grapevine, TX 76051
Click HERE to Register for FED Workshop
There are no upcoming events at this time.
Please check back again soon.
or call us toll free at 817.251.1777
Generational Vault
Keeping Your Financial Information
Safe and Secure
A virtual "safety deposit box" for our clients to upload important documents and view financial information. It comprises three dynamic components, including a secure portal to send and store confidential financial documents, daily investment and banking values, as well as snapshots of financial assets and expenses to view. All data is secured with an SSL Certificate, one of the strongest encryption key available, and adheres to compliance and regulatory requirements.
Vault Login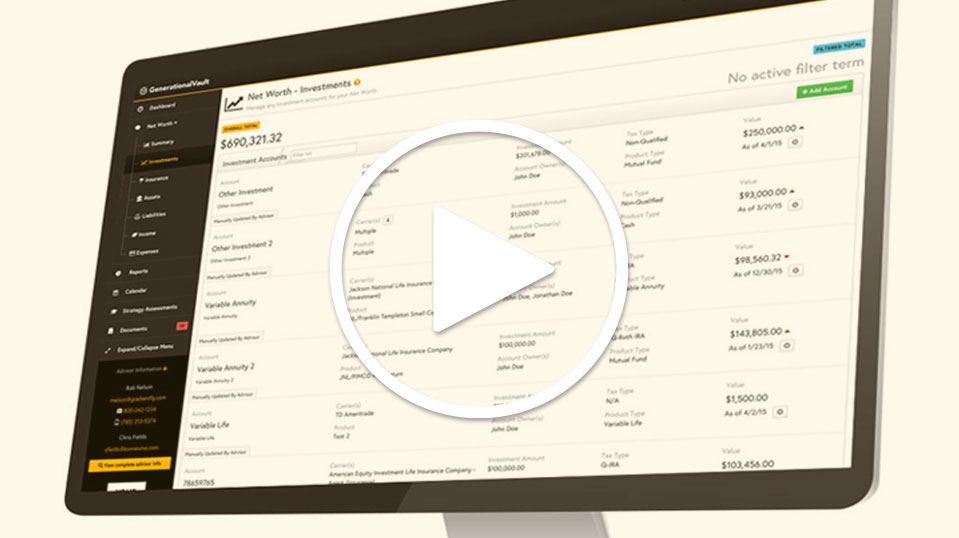 Meet Our Planners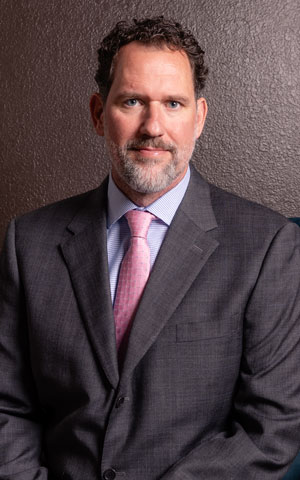 Wesley Warren
Wesley Warren is the President of Financial Security Services Group, Inc. He has over 25 years in the financial and retirement services industry and is a Chartered Financial Counselor (ChFC®), a Chartered Life Underwriter (CLU®), a Retirement Income Certified Professional (RICP®) and holds specific designations for long term care insurance (LTCP) and senior issues, Chartered Advisor for Senior Living (CASL®*). In addition to serving hundreds of personal clients, Wes has trained thousands of agents throughout the United States on the topics of Social Security, retirement planning, estate planning, fixed and indexed annuities, long term care and Medicare. Wes has been a member of the Society for Financial Services Professionals since 2001. He holds a BA from Southwestern University in Georgetown, TX and lives in Flower Mound, TX with his three children, the fourth and oldest is currently away at college.
Financial Security Services Group, Inc. is a fee-based independent Registered Investment Advisor in the state of Texas. As such we adhere to our fiduciary standard and have no bias when creating investment strategies for our clients. Wesley Warren, owner and president, is also an independent insurance agent representing dozens of the leading insurance companies. We believe this independence provides the best opportunity for choice and superior solutions for our clients. By placing the needs of our clients first, insisting on a very personal level of service and providing our clients thoughtful consultations with best-of-class solutions, Financial Security Services Group, Inc. enjoys an excellent reputation within the communities in which its representatives work.
Retirement is complex; the choices we have available in retirement, investments and insurance are vast. Our holistic approach provides expertise on the entire spectrum of retirement issues that have potential financial implications for pre-retirees and retirees.
*The CASL® (Chartered Advisor for Senior Living) designation is earned from the American College of Financial Services in Bryn Mawr, PA. The CASL requires 15 semester credit hours, five proctored exams and takes an average of 18 months to complete.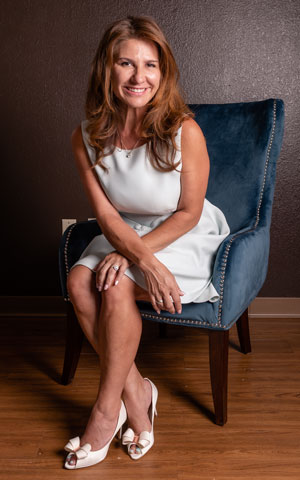 Page Calloway
Page Calloway, Planner and Advisor. Page was the President of Calloway Insurance & Financial Service for 15 years prior to joining Financial Security Services Group, Inc. Page possesses an extensive background in building, implementing and maintaining comprehensive retirement plans. She has helped her clients achieve retirement security with a focus on flexibility. Page graduated Summa Cum Laude from Dominican University with dual Bachelors of Science Degrees. She is registered as an investment advisor representative and was previously registered as a broker with Emerson Equity. While she has couples as clients, Page has a passion for working with single women on their retirement plans and financial independence. Originally from Northern California, she now lives in Highland Village, TX. On a personal note she is an avid equestrian with one son attending University of North Texas' Engineering program and the other an aspiring Architect at California Baptist University.
"I personally believe we, as women, use a uniquely different language for ourselves with regards to finances. A financial plan established with or without a significant other is paramount toward quality of life. A truly customized plan provides a secure retirement income and flexibility for life to change and happen around us. I take great pride in the number of my plans that have indeed weathered and adapted as my client's lives turn unforeseen corners and perhaps more pride in how well they understand where their money is and how it works for them." – Page Calloway
DORENE HIBBS, EXECUTIVE ASSISTANT & MARKETING COORDINATOR
Dorene is adept at wearing many different hats and doing a multitude of jobs simultaneously in her role at the FSS Group. Dorene has almost two decades of experience as a personal assistant, senior executive assistant, and bookkeeper in a variety of different fields. Her primary responsibilities involve scheduling marketing and client events, bookkeeping and client data management. Dorene also provides notary public services to FSS clients. Her careful, systematic approach, ability to work independently and respect for confidentiality are valuable qualities in the various roles she performs at FSS. Dorene and her husband, Scott, live near our office in Grapevine. She enjoys doting on her two grandchildren and two dogs.
MCKALA RIDENOUR, ADMINISTRATIVE ASSISTANT
McKala is a Grapevine H.S. graduate and joined FSS in 2018. McKala has also been a Race Director for a number of race tracks for JKLDSF:JKL:FJKL. Her primary responsibilities for FSS involve scheduling customer appointments, customer service and compiling and reviewing client data. McKala lives near our office in Grapevine with her sister and puppy.
Strategic Alliances
CRAIG A. CHOATE, JD
Mr. Choate is an experienced attorney with an extensive background in many aspects of the law, including estates and wills, corporate transactional, regulatory and litigation as well as criminal defense. Craig and Wes Warren have been close friends for nearly 40 years, having both graduated from Grapevine High School and Southwestern University together, where they both played basketball. Craig received his J.D. from the University of Houston Law School. Craig has assisted numerous clients of FSS with wills, powers of attorney and other critical estate documents.